Stellar Earnings Lead to Stellar Gains
Posted on: February 8, 2021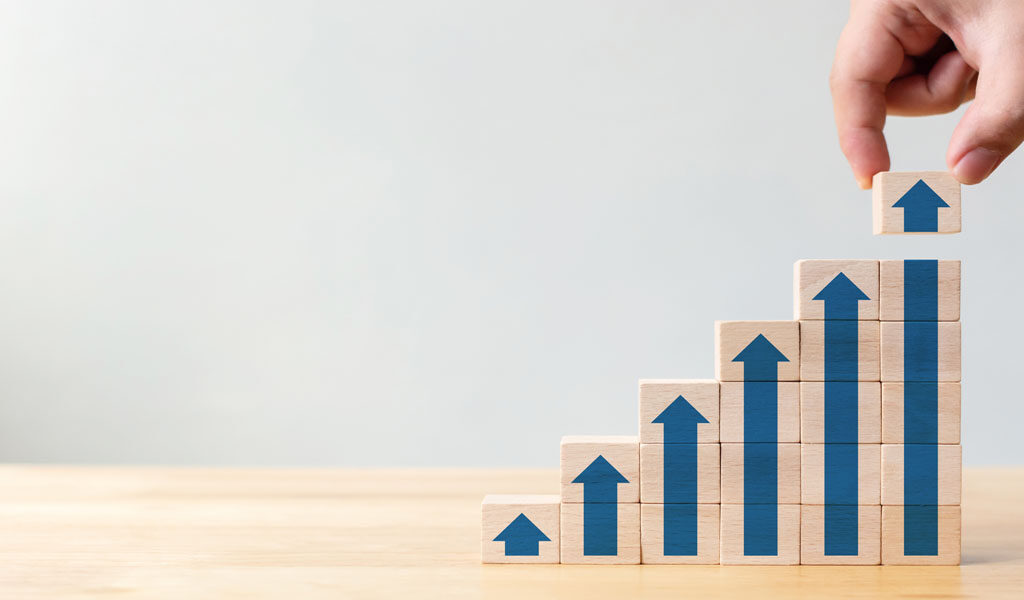 The past week was a good one for the markets, as the S&P 500, NASDAQ, and Russell 2000 all hit all-time highs. For the week, the S&P 500 advanced 4.6%, the Dow Industrials were up 3.9%, and the NASDAQ catapulted 6%. Even more impressive, the Russell 2000 small caps ended the week 7.7% higher!
We have certainly been blessed with such great returns over the past year.
Psalm 7:17 reminds us where to give thanks:
I will give thanks to the Lord because of his righteousness;
  I will sing the praises of the name of the Lord Most High.
Our investment team continues to focus on companies that are making a positive difference in our world and ones that have upward earnings and sales trends. One of the main contributing factors behind the sudden surge in stocks has been exactly what we have been projecting – stellar fourth quarter earnings reports. Nearly half of the S&P 500 stocks have reported earnings thus far, and the great news is that average earnings have outperformed 19.5%, while average sales are outdoing estimates by 3%.
Of the S&P 500 companies that have reported, greater than 80% have topped analysts' earnings estimates. Additionally, 75% of these companies have exceeded analysts' sales expectations. FactSet Research made note that these results—so far—reflect the second-highest percentage of "surprises" since the financial crisis of 2008.
Thanks to stellar earnings results, Factset also reported that earnings growth expectations have been ticking up, while the average fourth quarter earnings decline is expected to be near -2.3%. This is far better than expectations that were calling for a greater than 9% earnings decline. Because things were not as bad as expected, the markets have responded favorably.
Now that the U.S. markets are at or near all-time highs, we may continue to see a push higher. However, we should also be on the lookout for a healthy correction at some point in the near future. Since the beginning of November, the S&P is up over 17%. The market may need to pull back a little to "digest" these gains. That's a healthy part of investing – the ebbs and flows. Any dips represent a great time to get more cash to work, if you have any on the sidelines.
What could cause the correction? It could be something as simple as weakening U.S. economic numbers, the service sector continuing to struggle, or more fear surrounding the rampant speculation in stocks like GameStop and AMC.
Regardless of the market's next moves, we are still expecting a robust year for the markets, with the S&P reaching the 4000s. We should see positive earnings results through at least May, as year-over-year comparisons are still quite favorable for corporate America. This should lead to strong earnings for the first and second quarters of 2021. For investors, the stellar earnings environment is providing the perfect backdrop for higher stock prices.
Sources: Yahoo Finance, Reuters.com, and JP Morgan Market Insights
Any opinions expressed in this forum are not the opinion or view of American Portfolios Financial Services, Inc. (APFS) or American Portfolios Advisors, Inc.(APA) and have not been reviewed by the firm for completeness or accuracy. These opinions are subject to change at any time without notice. Any comments or postings are provided for informational purposes only and do not constitute an offer or a recommendation to buy or sell securities or other financial instruments. Readers should conduct their own review and exercise judgment prior to investing. Investments are not guaranteed, involve risk and may result in a loss of principal. Past performance does not guarantee future results. Investments are not suitable for all types of investors. To the extent that this material concerns tax matters, it is not intended or written to be used, and cannot be used, by a taxpayer for the purposes of avoiding penalties that may be imposed by law. Each tax payer should seek tax, legal or accounting advice from a tax professional based on his/her individual circumstances.