Securing Strong Families of Wealth and Wisdom—Part 1: Firm Foundation
Posted on: March 7, 2022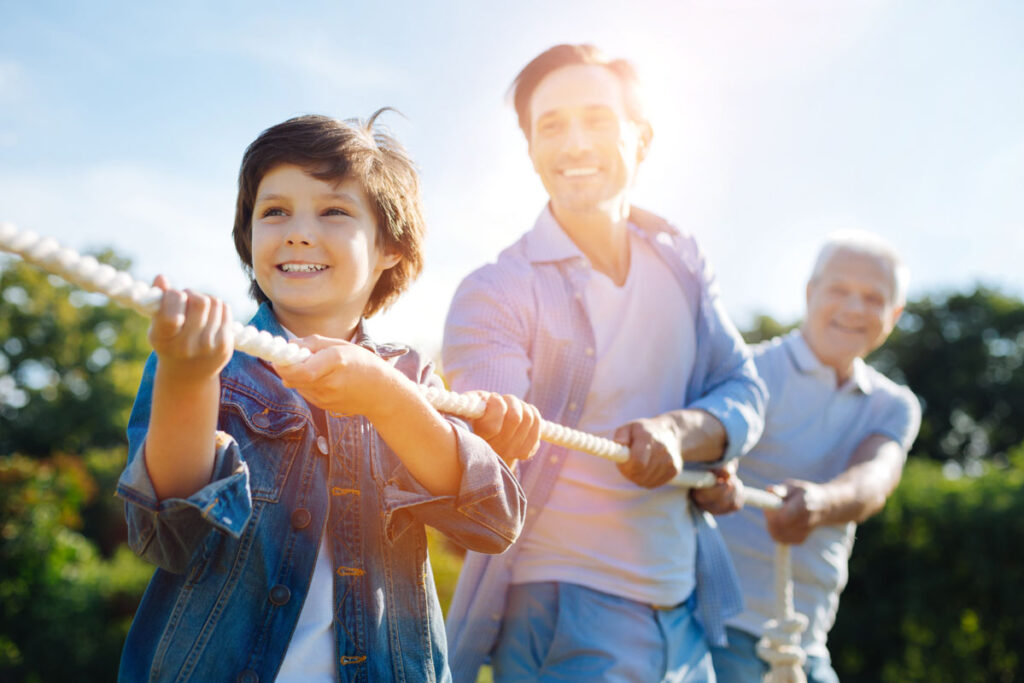 When your financial reality is one of wealth, there can be an incorrect assumption by outside observers that all your problems are solved. You have accumulated more wealth than you could spend in your lifetime. What more could you ever want?
Well, when it comes to your family's future, you may want much more than just money. You want to know that the financial resources will be given back to God's church and used to bless ministries doing Kingdom work. You want to know that your wealth will never become the source of strife or broken relationships in your family. You seek assurance that your children will grow to be healthy, contributing members of society and escape the trap of entitlement. You want to feel confident that what you've achieved in your life will be the beginning of a beautiful legacy for generations to come.
The team at Faithward Advisors shares that goal and wants to help you achieve that peace of mind.
The keys to expertly managing significant wealth do not need to be a mystery. Our professional financial advisors are educated in the most effective methods to ensure that you and your family are equipped for lasting success, financially, and relationally. We hold ourselves accountable to God's Word, which offers tremendous wisdom and insight regarding wealth and families.
Both extensive research and Scripture point to the same key concepts that, when embraced, achieve outcomes that far surpass monetary wealth. A few of these foundational principles are Awareness, Action, and Authority:
Awareness
It is vital to be aware of the potential pitfalls of great wealth and not assume that your family will be exempt. The Bible is often misquoted regarding money and said to profess that it is "the root of all evil." What God's Word truly says is that "the love of money is the root of all kinds of evils" (1 Timothy 6:10, ESV). There is a caution in the latter, which means that the evils of wealth can be avoided. Money is merely a tool, and its use determines the outcome it will produce. Embracing this foundational concept removes fear and motivates you to utilize wealth wisely and model this behavior for your children.
Action
Awareness leads to action: employing practical steps that keep your family headed in the right direction. Education for the entire family is what we offer in our action plan; it covers the span of your life, the lives of your children, your grandchildren, and generations to come. We aim to partner with you in fulfilling the biblical truth that a "good man leaves an inheritance to his children's children" (Proverbs 13:22, ESV).
Authority
An integral aspect of our action plan is that it recognizes the need for family members to have a personal sense of authority over their own lives, while equally recognizing the significant roles they play in the health and direction of the family unit. As Christ-followers, we know that all members should be encouraged to reach their God-given potential: "For we are God's workmanship, created in Christ Jesus for good works, which God prepared beforehand, that we should walk in them" (Ephesians 2:10, ESV). If one member feels undervalued or purposeless, a rift can form in the family that affects everyone. Proactive measures can be taken to avoid this dissension and remedial strategies employed if tensions have already surfaced.
Our team is trained to assist you in keeping your family strong and united. You don't have to do this alone. We're here to help. Wealth does not need to be a worry!
Source: Building a Strong and Connected Family of Wealth. Allred/DuFuria/Goldbart, Trusts & Estates
Securities offered through American Portfolios Financial Services, Inc. of Holbrook, New York, 631.439.4600,(APFS), member FINRA, SIPC.  Faithward Advisors is not owned or operated by APFS. Faithward Advisors offers Investment Advisory services through Ambassador Advisors, an SEC Registered Investment Advisor. Dream More, Plan More, Do More is a registered trademark of Faithward Advisors, LLC, Reg. U.S. Pat. & Tm. Off.